Torpedo sinuspersici
Not yet settled in the Mediterranean Sea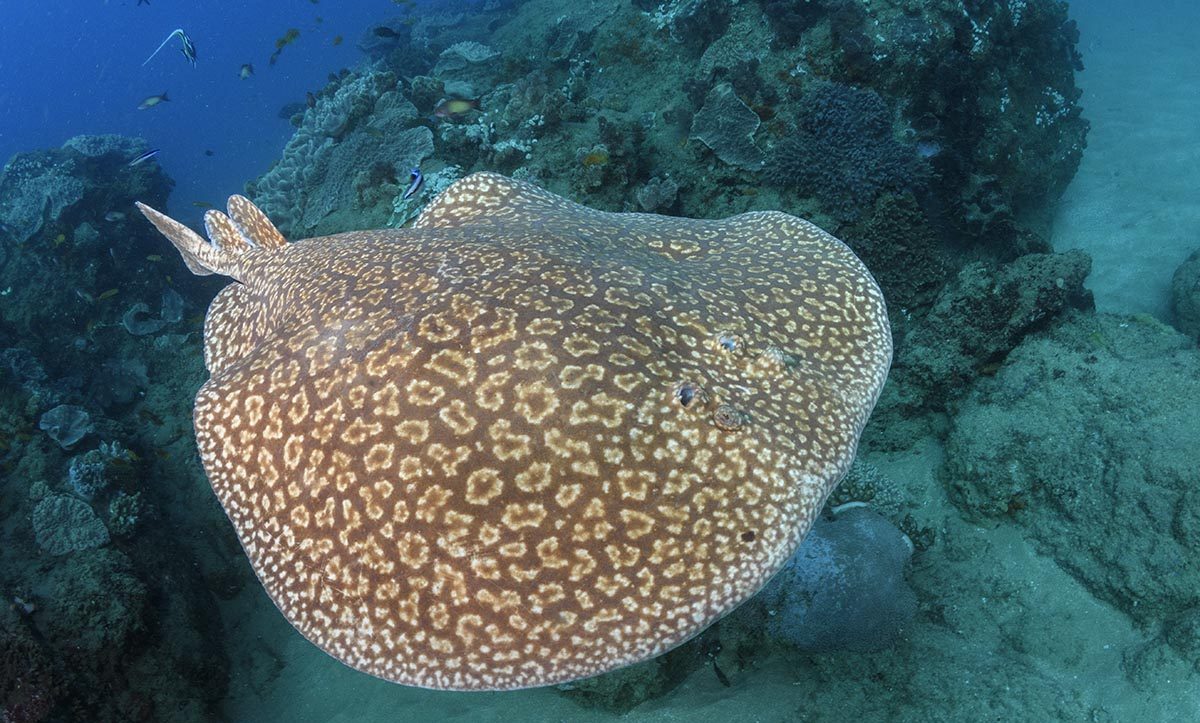 Habitat and Ecology
Benthic species living on sandy bottom in nearshore waters down to 200 m deep.
Distribution
Mediterranean record: First record from Syria in 2002 (lessepsian migration). Data needs to be clarified since it is difficult to distinguish from Torpedo marmorata (well established in the Mediterranean Sea).
Original distribution: Indian Ocean, from India to southern Africa, including Persian Gulf and Red Sea.
Key references
Ali M.F. 2018. An updated Checklist of the Marine fishes from Syria with emphasis on alien species. Mediterranean Marine Science 19(2): 388–393.
Saad A., Seret B., Ali M. 2004. Liste commentée des Chondrichtyens de Syrie (Méditerranée orientale). CIESM Congress Proceedings 37: 430.
Serena F., Abella A. J., Bargnesi F., Barone M., Colloca F., Ferretti F., Fiorentino J, Jenrette J., Moro S. 2020. Species diversity, taxonomy and distribution of Chondrichthyes in the Mediterranean and Black Sea. The European Zoological Journal 87(1): 497-536.